HaircarePageContent
Hair Care Products
Backed By Science. Obsessed By Results.
Serving people is at the heart of everything we do.

It's our goal to stop the shame and anxiety that comes along with hair thinning. Trust us, we have been through it all.

That is why we created the best hair growth products based on thousands of research studies and approved by our medical advisory board.


1. Cross Discipline Scientific Innovation
We are the first company to bring together the best of health, hair growth and anti-aging to help you grow thicker, stronger and fuller hair. Our goal is to reverse the aging of your hair and help you look and feel younger and more vibrant. We call it the anti-aging approach to hair growth.


2. Relentless Focus On Results
Everything we go is geared towards bringing you the results that you desire. Our hair growth products are formulated to work in just a matter of a few short months. We are conducting studies with a select group of individuals and will publish the results soon.


3. Use 100% Clean Ingredients (No Drugs, Ever)
We thoroughly research and formulate our hair growth products with extremely clean ingredients. Many beauty brands on the market include chemical ingredients that are known to cause harm. We are committed to the cleanest products possible, so you can relax and focus on growing your hair.
Our Mission
To create powerful science-backed hair growth products that help you slow down and reverse aging so you can live a life full of confidence, passion and adventure.

Our products that help you look and feel younger for much longer.

Our first set of hair growth products help reverse the aging of your hair. Give us a try.
Our Team And Medical Advisory Board
Faraz Khan is an anti-aging and hair expert. He hosts the popular Anti-Aging Hacks podcast.

Faraz inherited hair thinning from his mother's side of the family. His hair thinning started when he was a soccer athlete in college and led to years of anxiety, shame and a loss of confidence.

He tried the hair growth vitamins, hair serums and hair shampoos but nothing worked. He reluctantly got on a prescription drug, which didn't fully stop his hair loss.

Faraz decided that he wanted to use a natural solution without side effects.

In his quest to find a way out of this heavy burden that life had placed on him, he traveled the world in search of experts and explored dozens of solutions.

It was only after he combined the knowledge across hair loss, anti-aging and wellness did he experience a renewed vitality with his hair.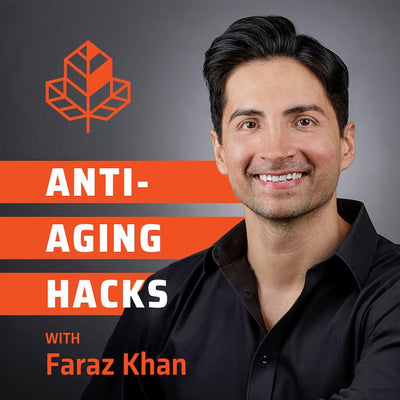 Dr. Sandra Kaufmann is the author of the best selling book The Kaufmann Protocol: Why We Age And Why We Don't Have To.

She is recognized as a world leader in anti-aging and longevity.

She is physician, scientist and athlete. While working as the chief of pediatric anesthesia at Joe DiMaggio's hospital in Florida, Dr Kaufmann realized she was slipping into middle age. That realization struck her hard and she decided to do something about it.

She spent years researching aging. Dr Kaufmann synthesized her findings into the pathways of aging and the molecular agents that can slow down or even reverse the aging of these pathways.
How We Discovered These Powerful Hair Growth Products


We traveled the world in search of experts that were at the forefront of hair thinning. We attended hair loss conferences, met with scientific researchers, hair transplant surgeons, pharmaceutical reps, hair wellness device manufacturers and eastern holistic practitioners.

We also analyzed hundreds of scientific research studies to validate and use the most effective ingredients found in nature. Our search for answers took us to many cities and countries. Here are just a few places we visited to find clues and interview world class experts.
Some Of The Hair Loss Experts We Interviewed

Here is a picture of some of the experts we met in our travels. All of these experts contributed to our hair wellness products.

Just a few of the experts we interviewed:
Dr. Alan Bauman
Dr. Dan Mcgrath
Dr. John Cole
Dr. Gurana Epstein
Dr. Jeffrey Epstein
Dr. Thierry Hertoghe (hormone expert)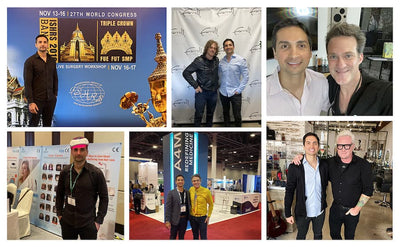 Custom Area
Testing 123 Testing 456