How Danielle Got Youthful Hair After Several Years Of Thinning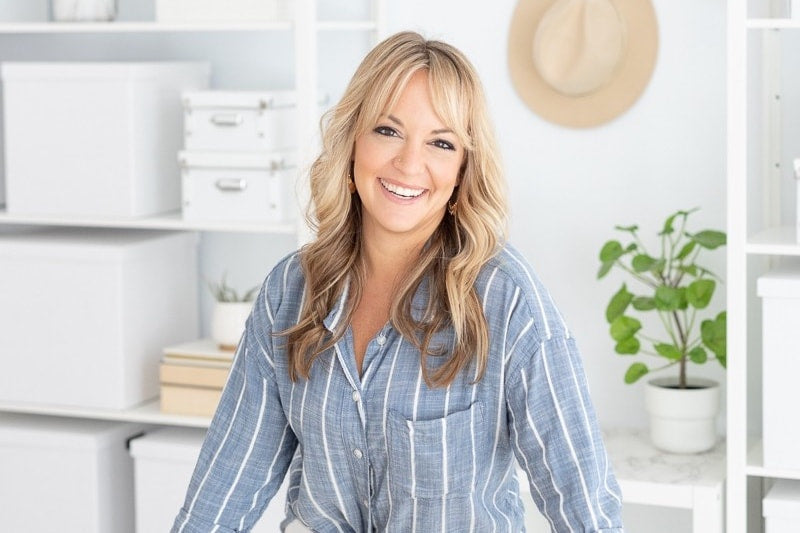 This is a beautiful story of a woman who had previously experienced hair thinning for many years.
Who Is Danielle Hamilton
Danielle is a health expert and coach who teaches people to master their sugar cravings and restore health by getting their blood sugar under control.
She is an influencer and a popular podcaster.
After several years of fasting and ketogenic diet, Danielle noticed that her hair started to thin and her part was getting wider.
How Danielle Felt About Her Hair Loss
Even though she cut back on fasting and the ketogenic diet, her hair did not grow back in. 
Danielle felt pretty discouraged and embarrassed about her hair thinning.
At times, she had dark feelings that she would lose all her hair.
Her hair is really important for her, so she started looking for solutions.

Danielle Hamilton (@daniellehamiltonhealth)
How Danielle Is Regrowing Hair With FullyVital
Danielle reached out to some friends in the health and wellness space to ask for recommendations on products to regrow hair.
Her friends recommended FullyVital products to her.
Danielle got the full 3-month system and stayed super consistent with the products. She used them every single day.
She took before pictures before she started.
After 3 months, Angie took an after picture and she was delighted by the results.
Her part has gotten thinner, and the bald spot on her scalp is filled in.
She is excited to keep using FullyVital products and she can't wait to see her results in another 3 months.
"I just feel so much more confident with my hair. I don't feel any potential dark feelings anymore."
"My hair is feeling more youthful, it's getting stronger and it's growing in."
How You Can Regrow Hair Like Danielle
We invite you to start your hair wellness journey with FullyVital hair growth products so you can see a transformation in your hair too.
We recommend getting the 3-month bundle.
It's a very popular product and it gives you everything you need to see a big difference in your hair.
Remember, you are covered by our 120-money back guarantee. You have nothing to lose.
Good hair days are right around the corner.